"Serving Piggly Wiggly and Other Fine Grocers in the Southeast"
Product Categories
With over 22,000 SKUs in our 1 million square foot facility, along with the strength of our private labels and dollar program, PWADC is well equipped to service the needs of your customers and exceed your expectations as store operator.
Retail Services
PWADC's outstanding retail services can assist in many ways as you lay the foundation to business success! Members may opt for Advertising services, Retail Store Development Services, Pricing Strategy services, just to name a few. Let our industry experience and expertise go to work for your retail operation.
Support Services
PWADC is committed to the success of YOUR retail operation. We offer many money-saving and time saving store support services. Please go to Store Support Services for more information. Or better yet, call us today.
What Our Retailers Are Saying

Tommy Milligan
Georgia and Alabama
I first started doing business in the Columbus, Georgia area. I have been with a couple of warehouse companies prior to joining Piggly Wiggly Alabama Distributing Company in the 70's. First as a member and then as a board member I have found that it is a company of the stores and for the stores. Board members are not compensated for their service or their expenses. It is all about the stores.

Jerrold Russell
Central Alabama
I feel like I have been in the grocery business my whole life – 45 years full time. I started in the business after graduating college. 30 years of this has been with Piggly Wiggly Alabama Distributing Company. We started with one store. Since joining PWADC, we have grown our business to three stores. It's been a good marriage for us. Since joining we have established more of a chain identity. Their private label was a huge part of our decision and has helped us greatly.

Naseem Ajlouny
Birmingham, Alabama
My growth is directly attributed to my affiliation with Piggly Wiggly Alabama Distributing Company. We would not have been as successful. We would not have grown if not for PWADC. We are recognized as a chain. Expertise in retail, the best prices, keeping their promises, "What you see is what you get." No hidden prices. They say what you pay for a product and that is it. A lot of warehouses will tack this on and tack that on. It's not like that at PWADC. You know what you are paying for your groceries. That's the bottom line.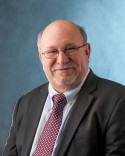 Danny Manning
Mobile, Alabama
I have been in this business for over 40 years. I love our warehouse and wish that I had found it a lot sooner than I did. It has filled my company's need more than I can say. I thought in the beginning it was just a warehouse for Piggly Wiggly stores. Boy, was I wrong. This is a warehouse for all banners. We have always been profitable, but when we chose Piggly Wiggly Alabama Distributing Company we really became profitable. The PWADC Warehouse is a one stop shop. We are looking forward to many more years of partnering with PWADC.

George Duren
Port St. Joe, Florida
Piggly Wiggly Alabama Distributing Company gives us the lowest inbound overall cost of groceries, meats, dairy, frozen and produce up and down the street. There are many ways to price products out of a grocery warehouse. There are many curveballs, sinker balls and knuckleballs that can be thrown. PWADC primarily gives you a fastball right down the middle and you get what you see and see what you get.

Jim Myers
East Tennessee
I have been affiliated with Piggly Wiggly Alabama Distributing Company for 24 years. Originally we had one Piggly Wiggly and then we added three more. PWADC was instrumental in our growth. The thing I like about PWADC is they encourage your ideas. I like the ads and the flexibility they allow the operator. The technology they offer – zoning and staying on top of the technology. PWADC is innovative and becoming more innovative. There are things that are coming down the road that are even more innovative.
Stanley Virciglio
Birmingham, Alabama
You are not just a number at Piggly Wiggly Alabama Distributing Company. You are somebody when you belong to our warehouse. And that means a lot. You will be called by name. And we have so many assets at our warehouse. Just being a part of PWADC is something else. We have so many programs to offer. Our meat department is great, our produce department is great. Our whole warehouse is outstanding.
P
P